Instructional Mentoring Program for PhD Students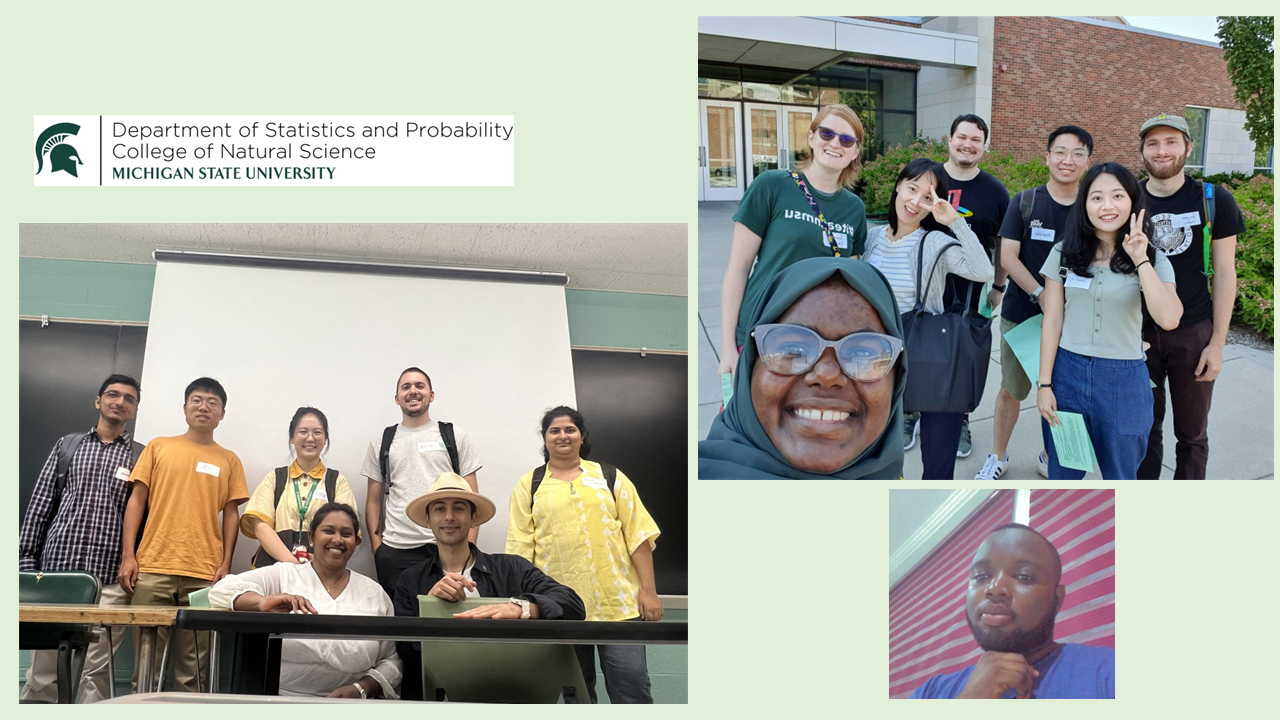 The Department of Statistics and Probability is celebrating completion of its first year of the Instructional Mentoring Program for incoming PhD students who are Graduate Teaching Assistants.
"The department is pleased and impressed with the successful launch of our instructional mentoring program in FS2022," said Dr. Lyudmila Sakhanenko, interim department chair. "It provides valuable information and support to GTAs and makes great strides in building an encouraging community focused on the educational mission of the department. We are looking forward to a wonderful second year of the program and would like to thank everyone for their participation and help."
The mentoring program was developed in response to graduate student requests for training. The program offers students professional development, builds a sense of community among first-year students, and provides skills to enhance student experience in undergraduate courses. Program goals include establishing a culture of instructional improvement that emphasizes continual learning and growth as instructor; building a welcoming and inclusive community for instructors to share ideas and ask questions; and allowing exploration of innovative instructional approaches, methods, and tools for creating an inclusive and engaging classroom.
"The program was very helpful and offered me great support to navigate my first year both as an instructor and a PhD student," said Andrews Boahen, PhD candidate and graduate teaching assistant. "I acquired many classroom skills from how to start a recitation, create a safe space for students to share ideas, and close my sessions. One particular meeting that involved other graduate students in the department who have passed the prelims provided me with a lot of insight on how to write the prelims and gave me another perspective about my academics. Professors Jenny and John were amazing with their feedback and support throughout the whole program and especially on our teaching philosophies and classroom observations."
Students participated in weekly workshops throughout the 2022-2023 academic year, which included topics such as learning logistics of teaching (using classroom technology), teaching demonstrations, classroom observations, and strategies for asking questions and responding to student contributions. Faculty and student mentors kicked off the Fall 2023 mentoring program in August.
Boahen, who was mentored during 2022-2023, is now a mentor to incoming students.
"It has been great so far," said Boahen. "I am very happy about the opportunity and feel humbled to have been granted such a chance to support the first year PhD students. Weekly meetings with my mentees Buddhini and Josh continue to facilitate my growth as a mentor and hopefully help them to grow as instructors."