Graduate Program
On behalf of the Department of Statistics & Probability at Michigan State University I welcome you as graduate director.

Our exciting profession is at the forefront of transformational innovations providing a strong, rigorous, and quality curriculum that prepares students to enter the professional workforce and/or academia. Being an energetic community of scholars, we strive towards learning and solving some of the crucial theoretical and applied problems of our time and being a powerhouse of research in many aspects of the Statistical sciences, making our expertise available to serve the needs of our students. Our graduates are highly sought after by leading employers and some of the top professional schools in the country.

Whether you are considering a career in the Statistics & Probability sciences or a current student looking to fulfill requirements for your course of study, you will find a lot of useful information about our M.S. and Ph.D. programs on our webpage. I am hoping you have experienced our wonderful hospitality from our friendly faculty and staff, and that you find answers to all your queries but if you don't, please don't hesitate to contact us.

Again, I am delighted to have the opportunity to welcome you to our community, and invite you to explore our campus, student activities, and research pursuits.
Taps Maiti
Contact Information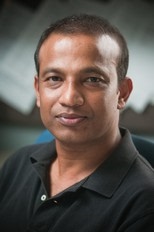 Director of Graduate Education
Department of Statistics
Michigan State University
C415 Wells Hall
East Lansing, MI
48824-1027
Phone: (517) 355-9677
Fax: (517) 432-1405